When you are a writer, you need to ensure that your content is of premium quality and grammatically correct. Otherwise, it would become hard for you to appeal to the audience, engage, and convert them.
Here we're with some of the most frequent queries writers have when it comes to grammar.
Should I put An or A before the word Unique?
It is one of the most frequently asked questions. And the right answer is - you should use A before Unique.
You might be wondering that Unique starts with U, which is a vowel. So, how come A is the right answer. Yes, you are correct. U is indeed a vowel.
However, the word Unique starts with a consonant sound "YU". And it determines whether you should use A or AN as the article.
Brain Exercise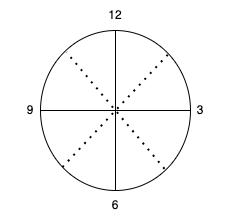 The hands of a clock make a straight line multiple times in a day. Find how many times clock hands are in a straight line but in the opposite direction.