Why is the Chromecast blinking orange? Find out how to fix it.
Google developed the digital media player known as Chromecast. Your TV can be converted to a smart TV using chromecast. Streaming Netflix, YouTube, and other audio and video content from your phone, tablet, or laptop to your TV is a convenient feature.
We'll go over a few typical issues such as chromecast blinking orange, red flashing light, white pulsing light, and more with Chromecast LED lights and how to solve them using simple instructions.
How to Fix a Pulsing Orange Chromecast
When your Chromecast starts flashing orange, there are a few things you can do to fix the issue. If the blinking continues even after disabling and re-enabling the Chromecast, then it likely requires replacing the device.
If this is not possible, try these other troubleshooting tips. If the orange light only blinks intermittently, there may be a problem with your network connection or power supply. Try these fixes if the issue persists:
Installing an update:
The issue can be resolved by installing an update. This update resolves an issue that causes the Chromecast to stop working intermittently. If you have already updated the software, please follow the instructions below to continue to enjoy uninterrupted use of your Chromecast.
Please update software right away if you haven't already. If you are experiencing intermittent Chromecast issues, updating your device may resolve the problem. To install the update:
Tap Settings on your device's home screen.
Under "General," tap About phone.
Tap System updates.
Tap Download and install updates now.
Follow the on-screen instructions to install the update while the software update is currently in progress.
Restart the TV and the Chromecast :
If you're experiencing problems with your Chromecast, there are a few things you can do to try and fix the issue. First, restart the TV and the Chromecast. This should clear any temporary issues and hopefully resolve the problem.
If that doesn't work, try unplugging both devices for a few minutes, then plugging them back in. Finally, if all else fails, you can head over to the Google support site and submit a ticket for help.
Try a different HDMI port:
If your Chromecast is blinking or solid orange, there may be something wrong with its HDMI port, or the Chromecast is disconnected. Follow these steps to fix the issue:
Check that the HDMI cable is securely connected to both the Chromecast and your TV.
Make sure that the power cord is plugged into an outlet and into the back of the Chromecast.
Try using a different HDMI port on your TV if one is available. If that doesn't work, you may need to reset your Chromecast. To do this, unplug it from your TV and plug it back in while holding down the button on the bottom for 3 seconds.
Try a different HDMI cable:
There may be a problem with its HDMI cable. To try a different cable, unplug the Chromecast and plug it into another TV. If the problem persists, contact Chromecast support and follow their set up instructions.
If your HDMI cable is working properly, make sure that your TV has an HDMI port and that the HDMI cable is plugged into the correct port on the TV.
Perform a factory reset:
Chromecast users may experience an issue where the device is blinking or solid orange. To fix this issue, perform a factory reset. 1. The first step in the ways to fix would be to press and hold the Chromecast button for 10 seconds until the device turns off. 2. Boot into Safe Mode by pressing and holding the Power button for 10 seconds until the device turns on again and displays a message saying "Safe mode." 3. Press and hold the Reset button for 10 seconds until the device reboots. 4. Once the device has rebooted, press and hold the OK button to access the settings menu. 5. Select Factory reset and press OK to confirm. 6. Select Continue and press OK to start the factory reset process.
Brain Exercise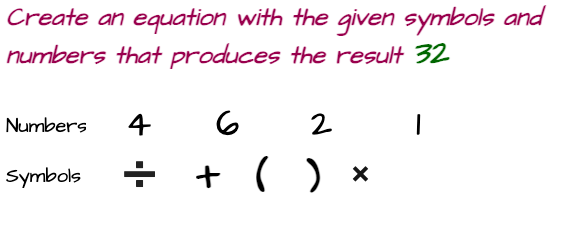 Please note that you need to use any symbol only once