Does HEB Take Apple Pay | A Quick Guide
H-E-B is an American privately controlled food retailer. They have more than 380 stores throughout the U.S. state.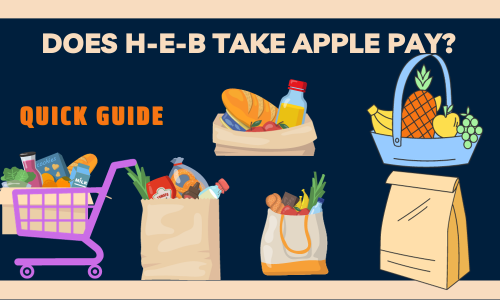 Does HEB take Apple Pay? Explained below with current status and ways to determine whether HEB or any other store accepts the payment method you are looking for therefore please keep reading.
Based on current news till Nov 2023, HEB doesn't support Apple Pay but HEB will begin to accept Apple Pay by the end of 2023, or sooner in 2024.
According to reports, HEB supermarkets in Mexico already accepting Apple Pay Where you can pay by tapping. Also, you can use Google Wallet to pay at Mexico have supermarkets.
How can we use Apple Maps to find out whether the HEB store nearest to us accepts Apple Pay?
As we know we can look up any physical store on a map to locate the address and find a way from the source to the physical store if the store is already listed on the map (or registered).
We can use the map to find what payment methods are accepted there too since most of the supermarkets already list necessary information such as address, opening and closing time, payment method they accept, service options, and more.
Follow the below steps using Apple Map:
Open the Apple map on your Apple device.
Locate the nearest HEB store you are eager to visit
After locating the chosen HEB supermarket on the map, you will able to see various information, including shop opening & close times, Address, Contact number, and other useful information.
Next, Navigate to the useful to know section by scrolling down the HEB shop page on the map.
Under useful to know you will see all payment methods currently accepted by the chosen HEB store. If the Apple Pay icon appears, it indicates that the store should accept Apple Pay.
How to confirm if HEB takes Apple Pay through Call?
A short phone call to the HEB store is one of the quick methods to confirm whether HEB accepts Apple Pay or not. Please follow the below steps to confirm Apply wallet acceptance at the HEB store
Locate the intended HEB store on Google Maps or Apple Map.
Find the Store Contact number from Physical store information on Map
Dial the provided number to get prompt responses.